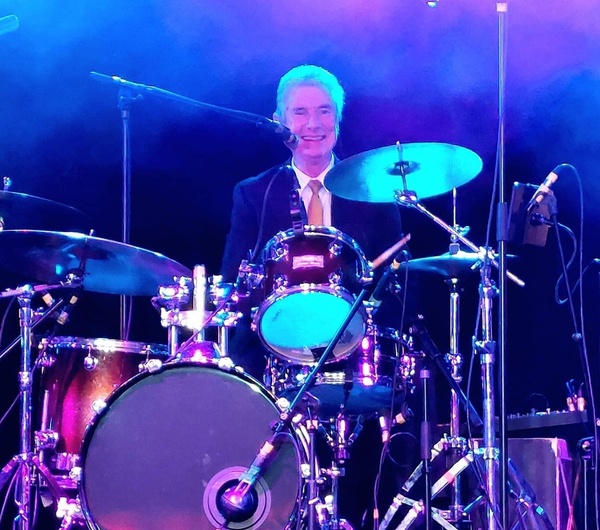 Paul Crowe
Drums / Vocals
This is Pauls second full time stint with the band.........his first being a three year tenure from 1996-1999.
Pauls adventure into music started during his teens performing in a country band which as a result got him a job playing country music on the successful American Air Base scene of the time...........this involved also backing visiting country artists from America.
In the mid 80's Paul switched to the ever popular 60's music revival & for a short time worked with Ricky Vallance as well as backing & appearing with many other well known faces from both the music & comedy scene.
The next break for Paul came during 90's when he was asked to join Charlie Landsbrough which included the recording of two successful albums, mainstream network tv shows & 4 years of major theatre touring both at home & abroad
One of the highlights of this time included two performances on the 1995 'For the love of Roy' Roy Castle rememberance show one at at the London Palladium & one at the Liverpool Philharmonic with a lineup which included......Cliff Richard - Jimmy Tarbuck - Joe Brown - P.J.Proby - Mike McGear (Paul McCartneys Brother) & many more.
After leaving Charlie Landsbrough Paul went back to the 60's scene & ran his own band & often appeared working alongside Mike Sherridan as one of his 'Nightriders' (other past Nightriders from the 60's have included Roy Wood, Rick Price & Jeff Lynn).
Paul had worked several times with Union Gap since departing in 1999 standing in when needed & then in July 2012 was asked to re-join full time.