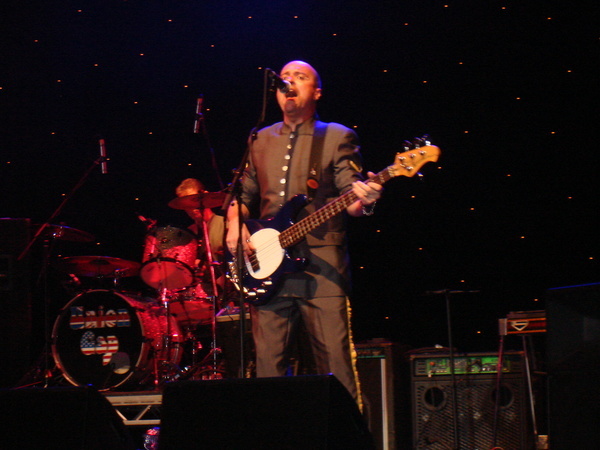 Simon Paul
Bass Guitar/vocals
This is for Simon, his second time with the band - the first being from 2000-2006.
Simon has been in the Music business for as long as he can remember, picking up his Dad's guitar at the age of 3 and teaching himself 'Michael Row the Boat Ashore' and from then on he knew that this was what he always wanted to do.
From forming several bandsat school in Solihull during the early 90's, he played venues in and around Birmingham, supporting the likes of 'Ocean Colour Scene' and 'Reef', gathering a rather modest following.
Several albums followed, and he had national success in the Battle of the Bands, appearing on Radio 1 and Radio WM.
In the mid 90's Simon began a solo career, performing in the local bars, clubs and prior to joining the 'Union Gap uk' had the fortune to appear in many well known musicals across the country, including, 'Les Miserables' 'Cats' 'Miss Saigon' & 'Grease'.
Simon joined 'Union Gap uk' first time round in 2000 before moving to Feutuventura in 2006. Upon a return to home shores he again picked up on his solo career until in 2013 the oportunity came to rejoin the band when the then bass guitarist/vocalist Paul Cornwell moved on.
So here we are again!

simonpaul@uniongap.co.uk